Learn to Surf On A Foam Surfboard?
At Liquid Shredder the global answer for, Should I learn to surf on a foam surfboard? is "YES".  There are more detailed reasons to learn to surf on
Soft Surfboards and are a little different than those for experienced surfers of various athletic skill levels. The great majority of foam surfboards from thirty-plus years ago were as expensive as the best fiberglass surfboards on the market.  Then, in 1999, Soft Surfboards aka Liquid Shredder introduced the 1st high-quality foam surfboards at a reasonable price.   These hand-made foam surfboards are made in Peru with Patented materials, design, and construction.  The Liquid Shredder Peru surfboard price point was literally half of the old-school soft-top surfboards of the 1990s. Every Liquid Shredder foam surfboard is designed by surfers from around the globe.  Input from Peru, the  US West Coast, and East Coast Design Teams go into every model soft surfboard made by Liquid Shredder.  Additionally, an army of real-life riders from over two decades and bazillions of surf sessions provide input into every stage of Liquid Shredder surfboard design.  This input derives from loyal Soft Surfboards riders in surf competition and just plain surfing fun.  Liquid Shredder Peruvian surfboards are even used in and win some of these organized surfing competitions. Check out the Video of kids wave sliding on LS EZ Slider foam surfboards.
Foam Surfboard Evolution
Over the past few decades, the Liquid Shredder Peru Surfboards have evolved into the International Standaard of high-performance foam surfboards, rivaling the best custom epoxy surfboards on the market.   Yet, on the other end of the foam surfboard category, Liquid Shredder offers Peru foam surfboards for beginners to learn to surf and models designed with surf lessons in mind.  Our Peruvian HD Soft Surfboards are designed specifically for surf camps.  In 2005, Liquid Shredder introduced the FSE Series of cost-effective, surfer-designed foam surfboards.  With input from Liquid Shredder's International Surfboard Design Teams, these FSE models were tweaked and tested for almost a decade, until in 2013, they evolved into Liquid Shredder EZ-Slider foam surfing boards.  EZ-Slider foam surfboards are recognized Globally as the Go-To surfboards for training new riders.  Surf Schools in virtually every major ocean and sea on the planet use EZ-Slider foam surfboards to easily (get it?) and safely teach newbies how to slide (get it again?) on the waves and surf.
Buyer Beware Of Low-Quality Logs
Today, there are very low-quality logs, not designed by board riders, with basic design flaws, and sold by warehouse clubs with zero connection to surfing. Today's mass-market soft top surfboards are a different story than those designed by experienced watermen and surfboard shapers like the refined designs and quality of real Liquid Shredder foam surfboards.   Low quality, not design input result in less than desirable outcomes for the beginner surfer.  As a general rule, the best surf camp and rental outfits never use these cheap foam surfboards.  As a note, a "log" is the derogatory term for a poorly designed and/or low-quality surfboard.
Modern Liquid Shredder Foam Surfboards
Modern Liquid Shredder EZ-Slider soft top surfboards feature molded EPS foam cores with dual wood stringers covered in fiberglass to offer a level of rigidity and flex that's very similar to traditional hard boards. The longer model EZ-Sliders have two wooden stringers plus one additional fiberglass to make them stronger and stiffer. The decks utilize a non-slip, expanded polyethylene (EPE) foam that is known for its compression resistance and grip. The slick, fast, bottoms utilize high-density polypropylene (HDPP) for increased durability and the EZ slide across the wave.  EZ-Sliders are available in a number of sizes and styles of foam surfboards choose what is best for you.
Should I Get A Foam Surfboard Or a Regular Longboard?
Well-designed and good quality foam boards are ideal for beginners! Foam surfboards are more durable, stable, have more flotation, and are easier to catch and ride waves with than a hard fiberglass board.  Plus, if they bump into you, foam surfboards don't hurt you as easily as a hard shell epoxy fiberglass surfboard.
These foam surfboards are sometimes referred to as foamie surfboards or soft boards. Soft foam surfboards offer ease of use, less dangerous in the event of an impact.  Add an easy learning experience. for your newbie surfer and you've got the Home Run of beginner surfboards. Look around at surf schools and you'll see their beginner surfers enjoying the safety and ease of use from foam surfboards as the fun surfboard for every surf school attendee. Soft Surfboards are sometimes called soft-top surfboards, these surfboards have models designed for every skill level.
Foam Surfboards Not Just For Beginners
Foam soft top surfboards have become trendy on beaches around the world.  Today you'll see skilled surfer enjoying surfing sessions riding a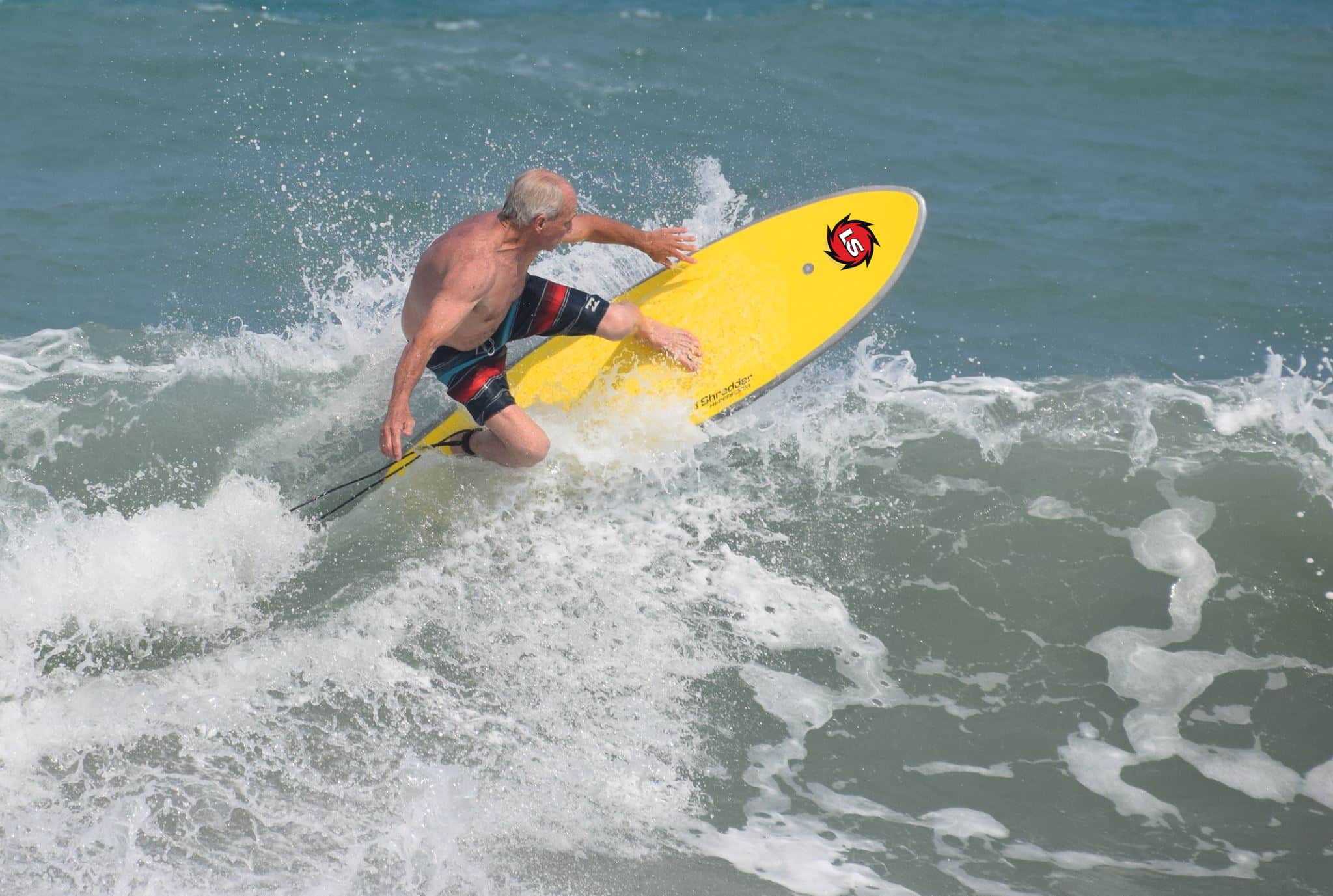 foamie on beaches from Banzai Pipeline in Hawaii to San Diego, Orange County, and Cape Hatteras, OBX, North Carolina. Skilled surfers demand various shapes and sizes in their collection aka surfboard Quiver.  So, today, there are many styles and models of soft-top surfboards to choose from
There are many options when it comes to the sizes, styles, and shapes of soft top boards which enhance performance and the ride experience. Just like in the"real" fiberglass aka hardboards, there is a huge range of choices.   It is established, foam surfboards are great for beginners and all skill level surfers.  We can now explore ook at the different types of foamies. That's right, just like hardboard fiberglass surfboards when it variety of shapes and sizes there is a lot of selection in the soft top world.
Foam Surfboards For Beginners
For beginner surfers, it is best to choose a simple longboard-style foamie. EZ-Slider softboard prices, anywhere from the low end to the middle of the road, make the investment reasonable, you'll have some fun, and won't likely fall off the board and get smacked hard. Liquid Shredder EZ-Slider soft top surfboards are designed with beginners in mind. For their size, each has plenty of flotational foam volume.  This will help you stay on top of the water and slide easily down the wave and through the surf.
Foam Surfboards For Advanced Surfers
All of you intermediate and even competitive surfers who think only in terms of what hard fiberglass surfboard to purchase, Liquid Shredder has soft top styles in the classic shortboard, black ball beaters, funshape, longboards, and fish shape surfboards. Although an EZ-Slider won't ride exactly the same as a hardboard, many of the Peruvian Surfboard model Liquid Shredders do perform at the highest levels.  Experienced surfers can decide which features of these different types of Liquid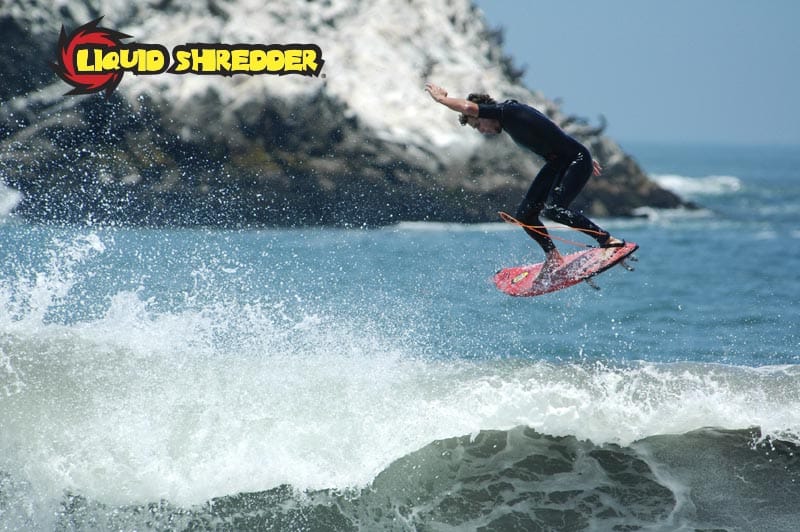 Shredder surfboards are best for them and their style of surfing. Surfers can enjoy everything from the classic twin or quad fin Fish style foamie, or cruise on a longboard up to 10ft in length.  When it comes to softboards, as discussed, there is a lot to choose from.  See them in action on the Coast of Peru.  So, jump on a board, Join the Liquid Shredder Revolution!