Fiberglass Surfboard and SUP Ding Repair Guide
Liquid Shredder sells models of Epoxy Fiberglass Surfboards and SUP Paddleboards, hence we provide information on DIY repair of those boards. No surfboard or paddleboard remains new forever so the ability to maintain it yourself can be satisfying plus time and money-saving.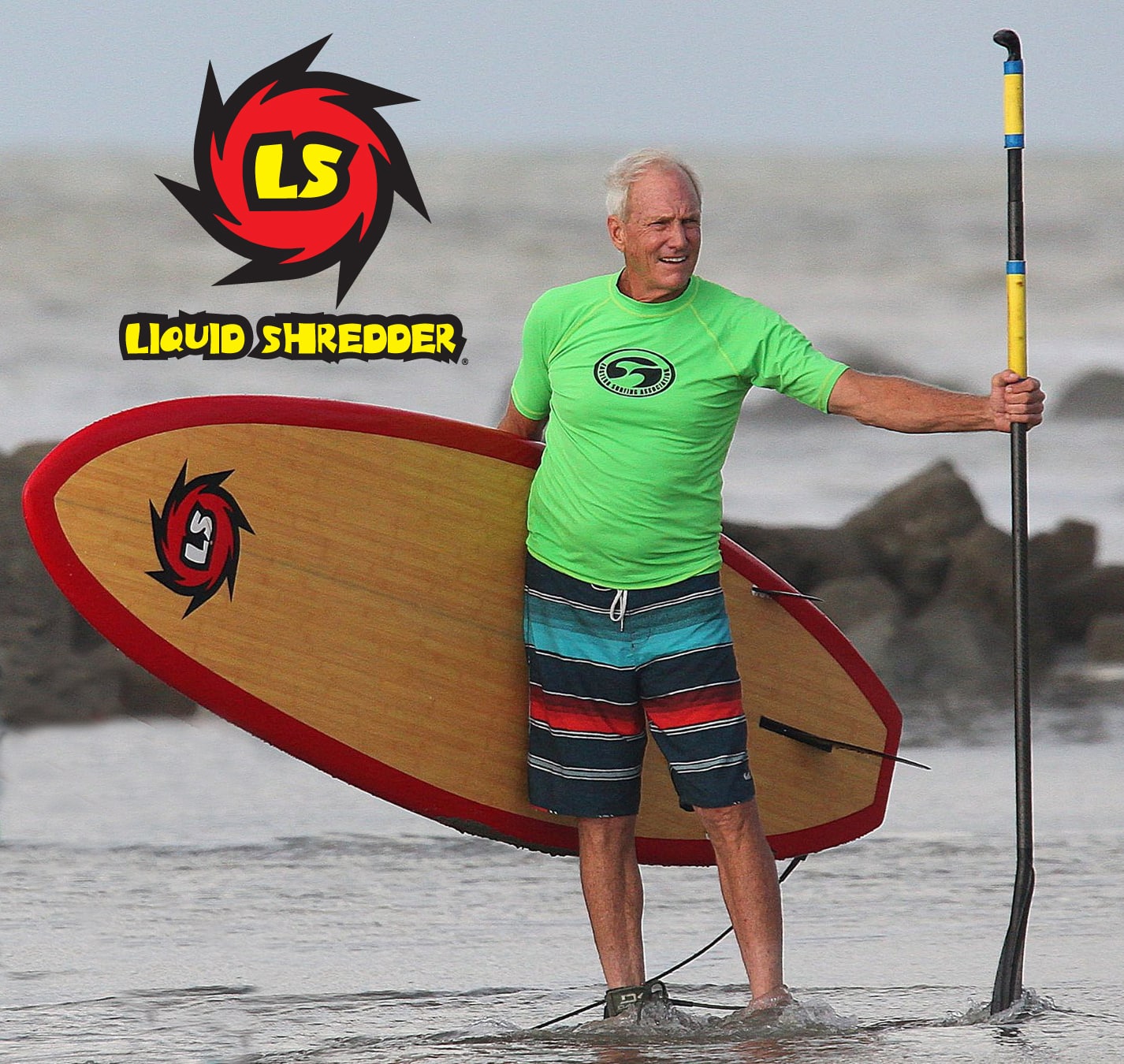 Dinging and denting your fiberglass surfboard or paddleboard is inevitable since epoxy surfboards and SUPs are somewhat delicate. The most important thing is to have a fiberglass surfboard repair guide in case the worst case happens.
The intensity of the damage determines whether you should take the surfboard to a professional repairer or do it yourself. Look for surfboard repair near me if it's major damage, but if it's a minor dent, then you may be able to easily fix it yourself. Assess the damage to ensure that the repair protects the inner foam core of the board from water leakage.
DIY Surfboard Ding Repair Tool Kit
When DIY surfboard repair, it's important to note water makes your board yellow, heavy, and rotten over time. Therefore, seal your board properly to avoid it from penetrating and damaging the board permanently. To mend your board, you require the following surfboard repair kit;
        Acetone for cleaning the board
        Masking tape for containing the work area
        Fiberglass for strengthening the repair
        Core Foam Filler for filling any broken area like Q-Cell
        Sandpaper for smoothening the board before and after repair
        Wax comb to clean wax before and after repair
        Knife to trim any loose foam or glass
        Cup for mixing q-cell and resin
        Paintbrush for applying the resin
        Safety mask for your safety when working
        Goggles to protect your eyes when working
Repair Procedure
          Prepare the board by cutting away the rotten area. If you're repairing a fresh ding, give your board some time to dry to avoid cutting an unnecessarily large area. If it's an old board, then you might have a large rotten area to remove.
            Clean the board and especially around the work area to remove any sand, salt, and wax. Use the wax comb to clean the wax and acetone for cleaning any other dirt. Use low grit to sand the area and leave it rough for easy bonding once you repair it.
iii.            Tape the working area such that it's level, rough, and contained.
            If your foam was rotten and had to cut away the rotten area, mix some q-cell to fill the gaps left. Put some sand resin in a cup and slowly add q-cell while stirring. Make a thick paste and add a few drops of catalyst.
            Use the stirring stick to apply the paste you just made in all dinged areas. Apply the paste slowly to avoid creating bubbles as they leave empty spaces when the paste dries. Pour the q-cell such that it overflows above the surface and later sand it back flush.
            Sand the surface to make it smooth once the q-cell dries up. Consider going a little deeper since you'll apply a resin coat on top. This prevents having a bulge on the repair area once you're done.
vii.            To repair the fiberglass, cut it into circular shapes, one bigger than the other. Pour 10 drops of catalyst in 1oz resin and stir. Give the mixture a few minutes to start hardening before applying to the fiberglass.
viii.            Using a paintbrush, apply a thin coat on the q-cell and place one sheet of fiberglass. Pour resin and let the fiberglass absorb it as it spreads. Repeat with the second fiberglass and ensure that both sheets are firmly pressed against the surfboard.
            Allow the resin and fiberglass to harden before sanding the area again. Ensure that the edges are smooth with no bulges so that the repaired area will match the rest of the surfboard. However, avoid sanding too much that you cut into the fiberglass surface as doing so will weaken your repair.
            Once the repair area is smooth, apply another resin coating. You can create a hot coat by adding a little more catalyst than you did the first time. This makes the resin dry faster. Although the hot coat is not as strong as a regular coat, it gives your surfboard a fine-looking finish.
            Then put some water on the repair area and sand it in a circular motion to give your board wet sand. This creates a white foam that you need to wash away to get a glossy and translucent coat.
xii.            Once you're done, allow the repair to sit for at least a day to let the resin to dry. Give it a final check to ensure everything is okay after which you can go back to surfing with your newly repaired surfboard.
Final Thoughts
Knowing how to repair your surfboard ding gives you more freedom and flexibility of using your board whenever you wish. Most surfboard repair shops will have your board tied up for weeks denying you the opportunity to go enjoy the waves. Avoid such inconveniences by ensuring that you have a surfboard repair kit and that you understand the above repair steps.  Your own repair is satisfying and cost-effective.