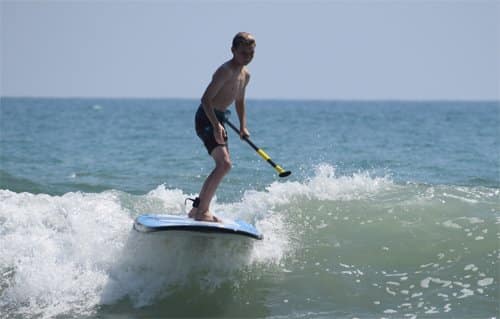 Paddleboards by Liquid Shredder
Stand Up Paddle Boards
Also known as SUPs, have become a favorite among athletes as well as fitness and yoga enthusiasts who are looking for a total body workout. Standup SUPs are a fun and easy way to play in any water – beach, rivers, lakes, or pools.
Liquid Shredder SUPs
We have a variety of standup boards for kids, beginners, novices, and pros. Our Peruvian LS Pro, Suntech, and economy FSE Series soft boards meet every rider's needs. Liquid Shredder offers a full line of traditional Epoxy Fiberglass SUP and SUPer Armor Epoxy ABS model as well. When you buy online standup boards from Liquid Shredder you know you're getting exceptional quality at an inexpensive price. If you are looking for Yoga Stand Up Paddle Boards we have suggestions:  CLICK HERE. Shop for your new stand up paddle boards today!
SUP, Standups by Liquid Shredder
Buy SUP boards online Liquid Shredder offers a full range of sizes and prices. Free Shipping on SUP Paddle Boards in the USA 48
Manufacturer:
Soft Surfboards
Product ID:
LS SUPs Paddleboards