The Liquid Shredder Story, Soft Surfboards
Since 1999 Liquid Shredder manufactures the best foam surfboard, soft surfboards, paddleboards, bodyboards, skimboards, and related surfing products. The Liquid Shredder Story is our Family Philosophy:  Provide the highest value, quality, warranty, and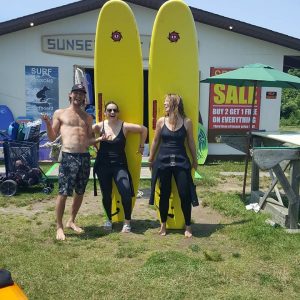 performance in the Surf & SUP Watersports Industry. Liquid Shredder makes the best entry-level, beginner surfboards, kids surfboards paddle boards, and a full line of watersports products.
Liquid Shredder Story:
Soft Surfboards, Inc. is a Family Owned company, Founded in 2000 by Scott McClain, a Lifelong Waterman, Surfer, Kenpo and, Jui-Jitsu Black Belt, Mercury outboard powered "Champ" Division Tunnel Boat Pilot, Skateboarder, Water & Snow Skier.  From the mid-1980s Scott was CEO of a Southeastern Technology Firm.  One of few Southern U.S. tech "disruptors" in the fields of telephony and TCPIP, he grew up in Charleston, the heart of South Carolina's Lowcountry.  The Coastal Carolina Sea Island saltwater and pluff mud are ingrained within him.
Foam Surfboards Since 1999
Original Liquid Shredder Soft Surfboards were developed in 1999 for his Family's kids. Scott wanted great quality and high performing foam surfboard that was softer and safer than traditional fiberglass surfboards.  He partnered with a Peruvian Surfer who was making bodyboards.  They combined unique, Peruvian technology with high-performance surfboard shapes to develop the first foam surfboard Liquid Shredders seriesperu.com of boards.  Scott took his first prototypes to the Beach and people bought them right off his van.  Needless to say, he has built hundreds of thousands more.  Since then SSI has grown into a Family Owned International Surfing and SUP paddleboards Hardgoods supplier, providing the best surf products and beginner surfboards on the surface of the earth.
Liquid Shredder Story Join the Shredder Family
 At Liquid Shredder we're a family team in the Surfing Watersports Life and Culture.  You too can become a Shredder…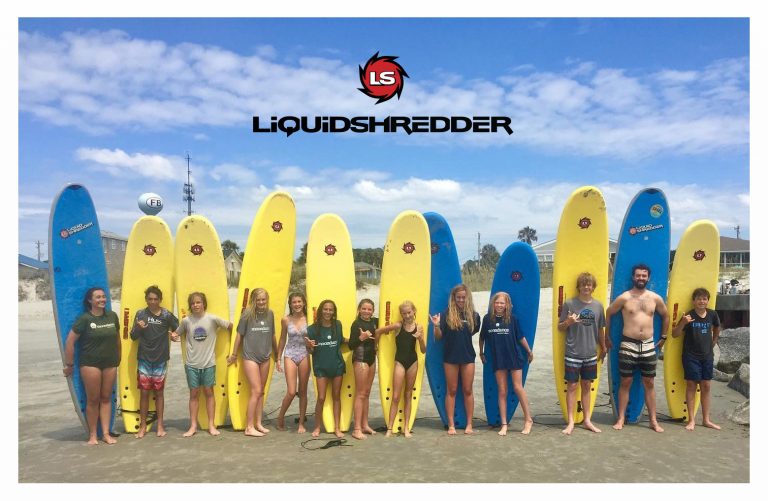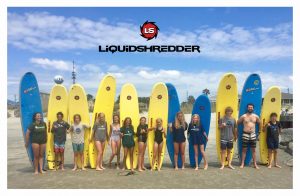 The  Liquid Shredder Story is all about Original Peruvian Liquid Shredder Soft Surfboards
First
They are of the highest quality and workmanship.  Handcrafted and shaped in Peru surfboards and SUP Paddleboards with a slick shiny but softer surface, but not super soft, to make it user-friendly. Amazingly, they look just like a fiberglass surfboard. Most entry Level surfboards are very poorly shaped. This affects the way they perform in the surf, making them hard to turn.  Surfing is ALL about maneuvering and turning on the waves. A poorly shaped surfboard can't turn well. Their construction is so unique we've patented them.
Second
All original Liquid Shredder ® have full-length Patented Dual Aluminum stringers reinforced with carbon fiber for strength. Surfboards should be rigid and not flex too much. Many of the old technology "sponge" beginner surfboards and kids surfboards bend in the middle as the rider moves on them. This slows the surfboard and makes for an unstable platform for the rider to stand on. NEVER buy a surfboard without a defined, strong stringer system. Surfboards with weak stringers break easily, even in small surf.
Third
Until Peruvian Liquid Shredder ® entered the market in 1999, beginner boards were very expensive. In fact, they cost as much as custom fiberglass boards with $500-$1000 retail prices. Liquid Shredder ® hit the market starting at $149. Now you can own a SoftSurfboards.com ® board for beginners and kids that looks and performs like a custom fiberglass board with the added safety of being soft and priced right. The Liquid Shredder Story is cheap in cost, never in quality!
Fourth
Original Liquid Shredder ® is "Made in Peru Where Surfing Was Invented" sm handcrafted and shaped by Surfers for Surfers. Peru has some of the best surf and surfers in the world. The Beach Boys even mention Peru in their song "Surfin' Safari". That's why every Liquid Shredder ® model is designed, developed and tested on the Coast of Peru in some of the best and largest surf in the World. Join the Liquid Shredder ®team and start Shreddin'.
Additionally, Soft Surfboards provide a line of EZ Slider "Foamie" surfboards and SUP Standup Paddleboards.  These Softsurf Foam EZ-Slider boards are cost-effective and designed for the entry-level market.  Scott McClain personally sets design specifications and quality control of these price point surfboards and SUP Stand-up Paddleboards.  Check Out Some Soft Surfboards
AVAILABLE WORLDWIDE
Liquid Shredder, Soft Surfboards, SUP Paddleboards, and accessories are available for immediate shipment to Individuals and Retailers, Outfitters, Rental Companies and Core Surf Shops.  Quality and Service is our Specialty. 
Soft Surfboards specializes in Surfboards For Sale, Soft Surfboards For Sale, and Custom Soft Surfboards. Soft Surfboards has surfboards for adults kids and beginners that are all fun and easy to ride. Contact Soft Surfboards for Surfboards On Sale, Soft Surfboards For Sale, and Custom Soft Surfboards are the Liquid Shredder Story.