Top 5 Benefits of SUP Boarding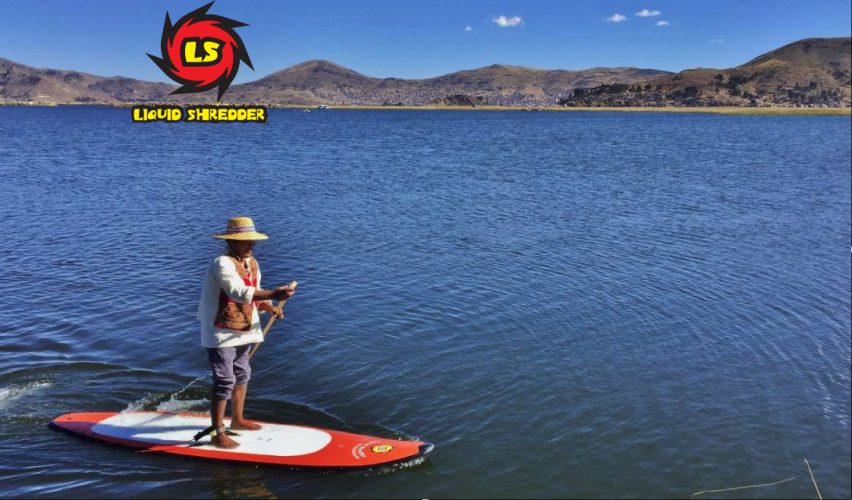 Are you looking to start an activity that will not only improve your health but also your mental well being? The top 5 benefits of sup boarding are wonderful, though we'll try to keep it down to the top 5 benefits of sup boarding highlighting the sport, the benefits are endless. Paddleboarding can be done by nearly anyone, even those who think they don't have the balance of skills to do so. In this blog article, we talk about the top five benefits of SUP Boarding.
Improves your balance
SUP Boarding requires you to stand upright on the board in the water. As you can imagine the board on top of the water is not stable, which requires you to have a lot of core stability and leg strength in order to be able to maintain your balance. SUP Boarding not only helps you to have good balance while paddle boarding, but this sport will also help you to increase your focus and balance in day-to-day activities, as well. Therefore, the more you practice paddleboarding, the better your balance will be both on and off the water.
Increases core strength
If you are using the right SUP technique your core will be doing most of the work, not your arms. Practically every time you complete a paddle, your abdominal muscles contract like a mini-crunch. As you can see Stand Up Paddle Boarding engages your core muscles and builds abdominal strength and lean muscle tone, of course at the same time paddling will strengthen your arms, legs, back, and shoulders.
Improves Cardiovascular Health
As we all know sports activities are beneficial to our bodies. But did you know stand-up paddleboarding can also intensify your heart rate enough to meet the levels achieved by moderate to high-intensity activities? When people say that stand up paddling is the ultimate sport, we can indeed say that it really is, because the more you SUP, the more you lower your risk for heart disease.
Reduces stress
Yes, if you believe it or not, SUP Boarding can really reduce your stress levels. This sport is an excellent way to calm down, spend time with friends or alone, and center yourself. So why does SUP Boarding actually reduce stress? As well all know there is a proven relationship of the calm of our brain and spending time in the natural world. So for example only walking in the woods can be very calming for our brain, so can sea air or simply being close to the water. The world of nature is simply good for your overall well-being.
Physical activity, in general, does wonders for reducing stress, which is one of the most damaging contributors to our health. Exercise, especially when done in nature, is proven to reduce stress.
Connection with nature
Fresh air is good for your heart, lungs, and immune system. It also gives you a bit of a feel-good kick too. Also, as mentioned above being out on the water is calming, and engaging with nature can have a positive effect on your mental health and attitude. In addition, getting some extra vitamin D from the sun is good for you! A SUP can be used on the ocean, lakes, rivers, and canals so you really have no restrictions of when and where you can paddle.
Check out these Liquid Shredder Stand Up Paddle Boards
Water Sports Trends SUP Boarding

One of the fastest-growing Water Sports Trends SUP Boarding aka The SUP, as Stand Up Paddle Boarding is called in short,  is when you stand upright on a paddleboard and move forward on the water with the help of a paddle. On the one hand, this is very relaxing, because while doing SUP Boarding you can calmly explore the beauty of Nature's surroundings – whether on a lake, a quiet river, or on the sea.
At the same time, the Water Sports Trends SUP Boarding aka stand-up paddling is also a highly effective full-body workout. The effort required to stand on the board safely and move at the same time requires the whole body to be under tension. The continuous paddling and balancing on the SUP board trains the upper body, abdomen, and back as well as the entire deep muscles of the trunk and legs – in addition, it stabilizes the knee and ankle joints.  Also, your balance skills will improve enormously. SUP is thus a low impact, joint-gentle sport for a real full-body workout, which also rewards the paddler with quick success in coordinating and conditioning.
Another advantage of the stand-up paddling: Anyone can do it!
Whether young or old, athletic or untrained – thanks to the low cardiovascular load, the trend sport is just right for those who want to move in the fresh air. The only requirement is that you can swim well because you will most likely fall into the water at some point.  But, falling in is more than half of the fun.
How did stand-up paddling come along?
The actual inventors of the stand-up paddling certainly did not think too much about the fitness effects.   Standing and paddling is a tradition of Peruvian and Polynesian fishermen who have been moving upright in their vessels for centuries. Surfers in Hawaii took a look at this mode of transport in the 1950s to get to the reefs faster. From Hawaii, stand-up paddling has spread to athletes worldwide – and since celebrities like surfer Laird Hamilton and Hollywood stars like Jennifer Aniston have been spotted paddling, SUP is becoming a very popular sport.
Now it's your time to try it out for yourself! If you want to glide over the water, you do not need much, only one of our Liquid Shredder SUP Boards. CLICK to SEE OUR SUP Selection