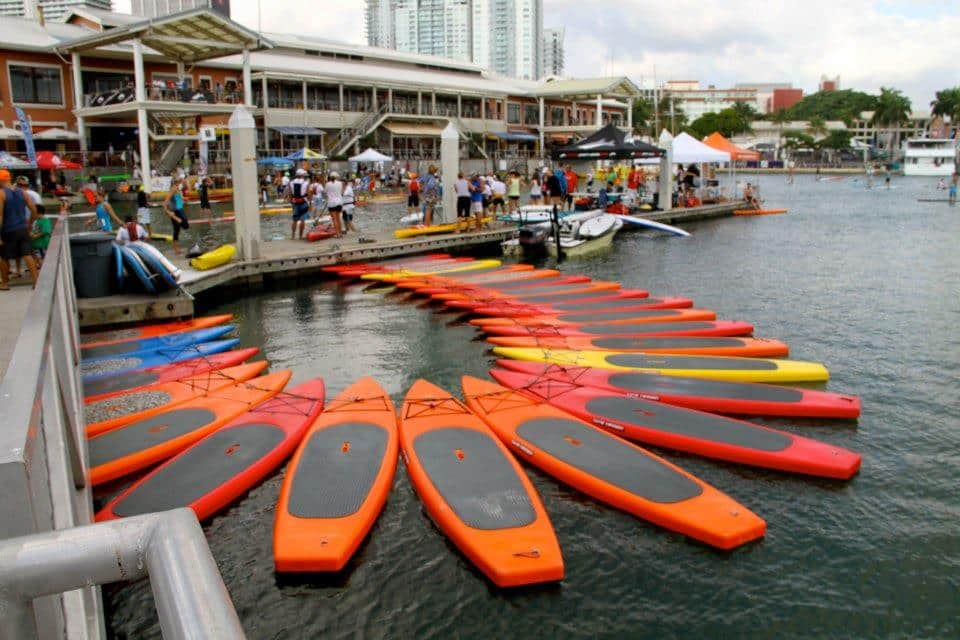 RotoMolded SUPs Hard Tough Stand Up Paddle Board 12ft

This SUP in currentyLiquid Shredder is home to durable plastic stand up paddleboards. To endure intense conditions, this SUP features a "living" hard polyethylene dura-shell TM roto-mold hard plastic skin that is not laminated. Catastrophic Delamination is never a problem with this SUP board.
Innovative HD-PE (High Density Polyethylene) Skin with EPS (Expanded PolyStyrene) foam core is formulated to be alive and adapt to varying temperature conditions or air expansion without damage.
Liquid Shredder has Discountinued Production of the RotoMolded Shred-X and replaced it with SUPer Armor Advanced Thermoplastic ABS SUPs.  CLICK FOR MORE INFORMATION
The favorite of Outfitters, Touring, Rental, and other flatwater Businesses, the Shred-X will last for years of tough use. Fleet Wholesale Discounts are available. Click and request Info.
Kayak like material of RotoMolded SUPs for "Toss it on the dock and forget it" durability. The Displacement hull of RotoMolded SUPs is fast for easy paddling. Paddleboards with Maximum Impact and UV resistant X-Link PE hard shell
Industry Leading LS 1 Year Consumer Warranty! Made in the U.S.A. for flat water and small surf. CLICK HERE for Discount Codes
RotoMolded SUP Standup Paddleboards
Standup Paddleboards made of durable plastic perfect for rental and high use environments. Buy paddleboards online free shipping
Manufacturer:
Soft Surfboards
Model:
Shred-X roto moulded SUP paddleboard
Product ID:
Liquid Shredder Shred-X stand up paddle board