7ft EZ Slider Foamie Soft Surfboard
$319
PRE-ORDER NOW Ships Aug 11. EZ-Slider Soft Surfboard. 7ft FSE Foamie Soft Surfboard is a Classic LongBoard Shape.  Dims. 7′ x 21.5″ x 3.0, Weight 11lbs, Vol. 65lts. Designed for novice riders up to 150lbs, more for experienced surfers. Removable Tri-Fin Thruster fin system. Fins included. EZ-Seal rubber fin system seals prevent water from entering the board.  The advanced fabric webbing leash attachment system is stronger and eliminates board penetration.  Safety Foot Leash sold separately. Ships Aug 11 PRE-ORDER NOW.
FREE SHIPPING! USA 48
Most Customers Also Purchased Optional: 8ft Straight Foot Leash
Description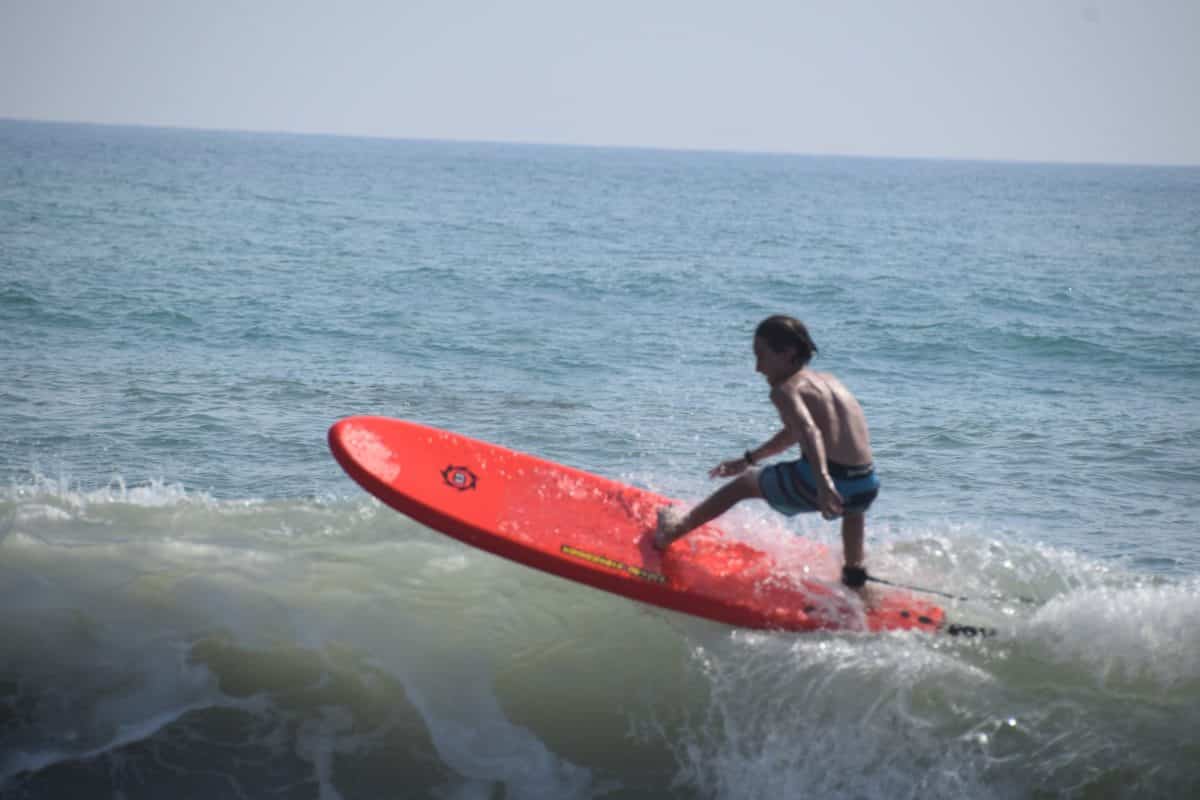 7ft EZ Slider Foamie Soft Surfboard competition-proven Funboard
7ft EZ Slider Foamie Soft Surfboard Series is designed for beginners up to 150lbs, more for experienced riders. Soft foam deck, EPS core with Slick, Fast Bottom. Dims are 7′ x 21.5″ x 3″. The favorite of Surf Schools World Wide, Liquid Shredder softboards are tested and proven in Sanctioned Surf Contests.  The refined design and shapes make this foamy soft board a winner. The 7ft EZ Slider Funboard Soft Surfboard incorporates Dual wooden stringers for strength and heat laminated materials, no glue ensure quality construction.  The 7ft EZ Slider Foamy Soft Surfboard is the perfect beginner surfboard and great for the experienced surfer as well.  Liquid Shredder has nearly 2 decades of quality and service to the surfing community and beginner surfboard riders.
FREE USA 48 SHIPPING
Customers Also Bought: Padded Travel Bag
7ft FSE Easy Slider Softboards Funboard
Free shipping online orders of 7ft Foam Special Edition Soft Funboard for beginners and kids
Manufacturer:
Soft surfboards beginners
Model:
7ft Surfboards FSE Soft top foamy surfboards
Product ID:
7ft Surfboards Foam Special Edition
Tech Specs. & Shapes by Liquid Shredder Design Teams in:
San Diego, California
Charleston, South Carolina
Surfboards Hand Made and Imported
Info on Surfboard Sizes