Soft Surfboard 6ft EZ Slider Foamie
$269
LS EZ-Slider Soft Surfboard. Classic ShortBoard Shape. Dims 6′ x 20″ x 2.5″, Weight 9lbs, Vol. 42lts. Suggested for kids and beginner novice rider weight of 95lbs. More for experienced surfers. Removable Tri-Fin Thruster fin system. Fins included.  Leash sold separately.   See More EZ-Slider Sizes
FREE SHIPPING! USA 48
Description
Soft Surfboard 6ft EZ Slider Foamie
This is the Liquid Shredder Soft Surfboard 6ft EZ Slider Foamie beginner surfboards series the Ray-Zor is 6ft x 20in x 2.5in  Suggested for kids and beginner novice rider weight 95lbs. More for experienced riders. Foam Surfboard with EPE Deck with EPS core and PP hard slick bottom. The best foam surfboards on the beach.
Designed for beginners and kids up to 90lbs and more for experienced riders. The EZ Slider Foam Soft Surfboard with Soft foam deck, EPS core with Slick, Fast Bottom. The Ray-Zor Soft Surfboard 6ft EZ Slider Foam surfboard has Dual wooden stringers for strength. This EZ Slider Soft Surfboard is Heat laminated, with no glue.  EZ-Seal rubber fin system seals prevent water from entering the board.  The advanced fabric webbing leash attachment system is stronger and eliminates one board penetration. Ride the Original, Soft Surfboards Foamie beginner surfboards are only the Liquid Shredder.
For over two decades, Liquid Shredder surfboards have been the "go to" surfboards for surf schools and surf camps. Hundreds of thousands of new surfers have learned to surf on revolutionary soft top surfboards by Liquid Shredder.
Customers Also Bought: 6ft safety Foot Leash
EZ Slider Foamie Liquid Shredder
Soft Surfboards softboards foamie shop buy online free shipping
Manufacturer:
Soft Surfboards
Model:
6ft Foam Soft Surfboard
Product ID:
6ft soft top surfboards
Tech Specs. & Shapes by Liquid Shredder Design Teams in:
San Diego, California
Charleston, South Carolina
Soft Surfboards Hand Made and Imported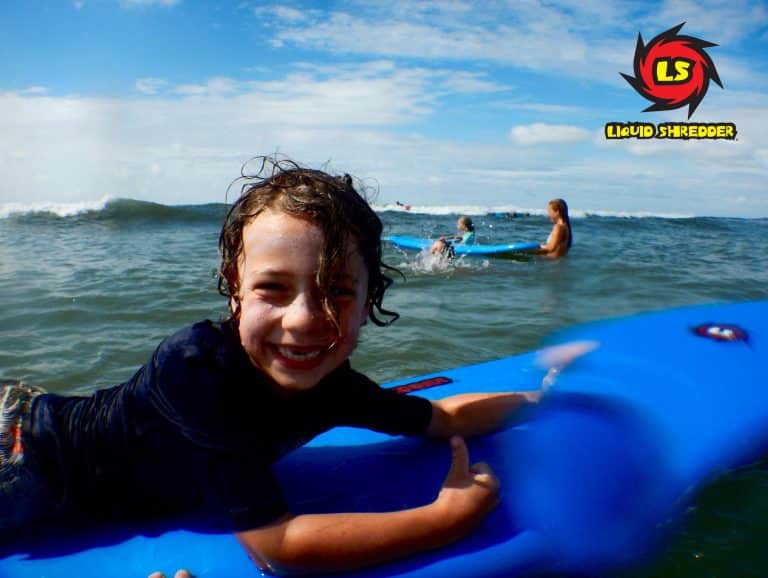 Info on Surfboard Sizes
Additional information
| | |
| --- | --- |
| Weight | 12 lbs |
| Dimensions | 72 × 21 × 4 in |