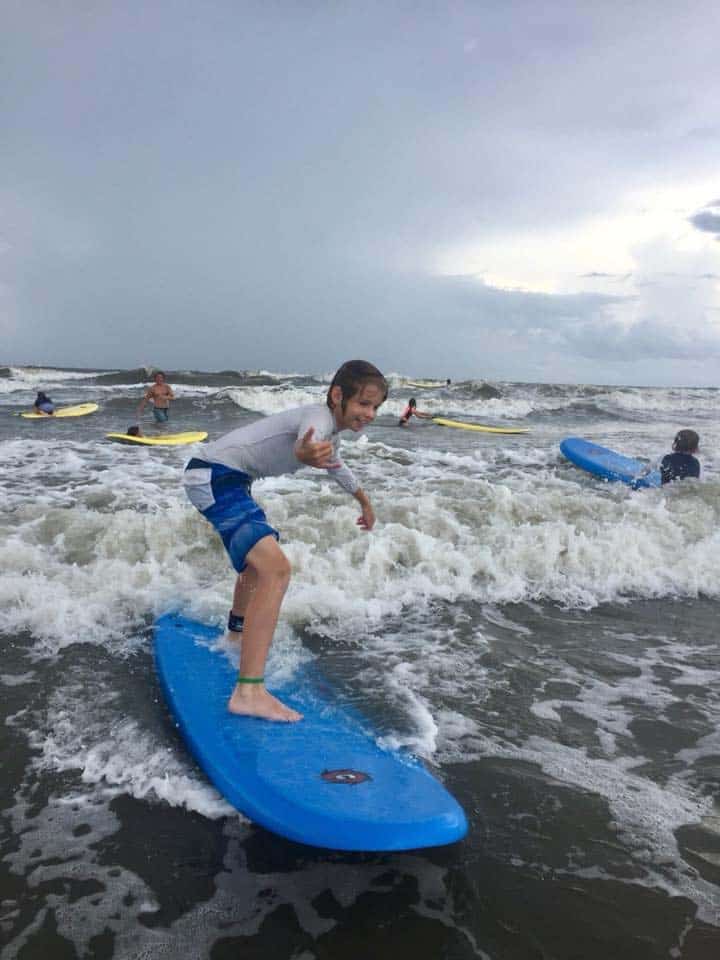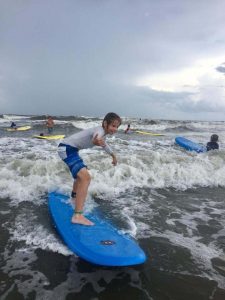 Beginner Surfboards  Free Shipping to USA 48 States
Without a doubt, surfing is a fantastic and cost-effective way to spend your time. Surfboard riding offers a perfect way to exercise, commune with the outdoors, meet new people, enjoy the beaches, ocean and connect with yourself and the natural world. For most, surfing may become an occasional hobby to be enjoyed those few times they can get to the beach. For many, who are deciding on the best beginner surfboards, surfing will become a way of life.  A true lifestyle they will follow their entire life. These will seek out the best waves and may even travel the world seeking the endless summer.
Surf Lessons?
Beginner surfers who have never tried board riding before might like the concept, but they have little idea of how to begin. For a beginner, entering the surfing world can be intimidating.  Beginner surfers can't be sure what you should do or what they need to buy.  A good first step is to take a lesson or two before you purchase your first beginner Soft Top Surfboards. Your first lesson could be by a friend or family member who is a surfer, or it could be lessons from a surf school or surf camp.
Taking a couple of lessons on beginner surfboards will give you a better sense if surfing is something that you would like to pursue. Getting your surfing "feet wet" helps decide if you want to spend money on beginner surfboards of your own.
If you take a few lessons and you get hooked, it might be time to pick up a cool Liquid Shredder beginner surfboard of your own. See Liquid Shredder beginner surfboards in action at Surf School:  CLICK to Check Out the VIDEO
Liquid Shredder Soft Surfboards
Liquid Shredder beginner soft boards are for kids and adults are a top surfboard brand.  The Original Soft Surfboards ®. Liquid Shredder beginner surfboards are designed and made by surfers for surfers to exacting standards. The EZ-Slider Soft Surfboards include a Slick, superfast bottom and "Hyper Laminate" two hardwood stringers make them strong. The 8ft and 9ft have a 3rd Fiberglass stringer which adds even more strength. The EPE Deck with EPS core and PP hard slick bottom are tough yet safer than epoxy or fiberglass surfboards. Our beginner surfboards materials are heat laminated into a beginner soft board which is durable and cost-effective. The white PP (polypropylene) tough slick bottom gives all beginner surfing boards by EZ-Slider rigidity and strength.  Now with FREE USA 48 State Shipping   Plus an Additional Discount Offer at Checkout! 
90 Day Warranty.  Warranty Terms Conditions  
Beginner Surfboards
High quality Beginner Surfboards for kids and adults
Manufacturer:
Soft Surfboards
Model:
Liquid Shredder Beginner Surfboards
Product ID:
Soft Surfboards Beginner Surfboards