All Soft Surfboards SUPs Paddleboards Absorb Water, NO!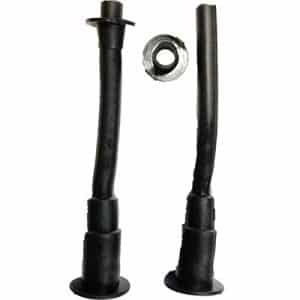 Do All Soft Surfboards SUPs Paddleboards Absorb Water?  Not Liquid Shredder.
It is a common misconception that all foam or soft-top surfboards and stand up paddleboards absorb water.  Water weight gain is not a problem with Peruvian Patented Liquid Shredder and our EZ Slider FSE Soft Surfboards, Stand Up Paddle Boards and Rescue Sleds.  All Liquid Shredder boards are designed and manufactured watertight with One Year Consumer Warranty on Peruvian Models and 90 Days on FSE EZ Sliders.  A properly cared for and maintained Liquid Shredder surfboard or SUP is watertight.
Before you buy a soft surfboard or SUP stand up paddleboard, inspect the fin and leash connection holes.  Remove the screws, if you see the interior foam, the board leaks, it is that simple.  If you're buying online, ask the manufacturer via e-mail if they have fin and leash water seals through the hull.  If so, Don't Buy It. All Soft Surfboards SUPs Paddleboards Absorb Water is not the answer.
A major concern for surfboard and SUP paddleboard buyers is water absorption.  Water can increase the weight of a surfboard to the point it becomes unusable.  The soaked, wet interior foam is more brittle and can crack.  Wooden stringers (stiffeners) rot and the surfboard or SUP can snap in half.  Soft board surfboards and SUP boards are often purchased by beginners are an entry-level solution.  They're also popular in surf schools and camps.  Plus, they are the primary surfboards and paddleboards used by resort rental companies and outfitters.  Durability is the value of any surfboards or paddleboards.
No one wants to spend hard-earned money on surfboards and SUP Paddleboards that absorb water weight.   This is even more critical when spending large sums purchasing an entire fleet of surfboards, standup paddleboards or critical Rescue Surfboards for commercial use.
Defective Softboard Designs
The basic design and materials of traditional foam board construction are waterproof, still, some claim all soft surfboards SUPs paddleboards absorb water  The leaking issue begins when the manufacturer penetrates the waterproof outer shell and adds fins and leash connections.  They have to drill holes in the boards.  Like any marine vessel, holes don't help it float.
Many board manufacturers claim "closed cell" foam and indicate it will prevent water weight increase.   This is patently false!  The cells (foam beads) resist water but the spaces between can absorb and hold high volumes of water and weight.  "Extruded" foams will resist water better than standard "closed cell" as the space between cells (Beads) is reduced, but not eliminated.  If you kept up with the Titanic Liner exploration, you know, even Iron absorbs water if left in it too long.  So what's the fix?
Liquid Shredder Advanced Technology
Every Liquid Shredder Surfboard or Sup that requires board hull penetrations is then equipped with a rubber "Through Hull" fitting.  We refer to these as "Fin Seals" but we also use them on Leash Posts, Rescue Handles, and all other Surfboard and SUP paddleboard hull penetrations.  These rubber seals prevent water intrusion which can rot wooden stringers causing your board to snap in half or gain so much water weight you cannot ride it.
Do All Soft Surfboards SUPs Paddleboards Absorb Water?
Some Manufacturers are OK with Water Absorption.  Liquid Shredder is Solves the Problem!