LS SUPs for Touring & Fitness
FREE SHIPPING USA 48 Buy Online Surfboards SUP Paddlebards and all Purchases $50+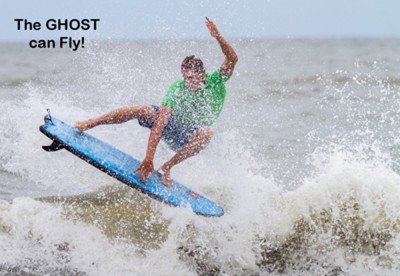 Welcome to Liquid Shredder. Buy online Free Shipping on Surfboards, SUPs, Paddleboards ,Body boards Free shipping on Parts and Accessories orders $50 and over.
When you purchase Liquid Shredder softboards online you get our commitment, as folks who live to be in the water, to offer surfboards and SUPs we use ourselves. So, for kids, beginners or experienced surf competitors, we have your surfboard, paddleboards and bodyboards.
You can Shop and Buy surfboards and SUP paddleboards Online with credit card or PayPal. See some of our Specials on Surfboards & SUP paddleboards below.
Every surfboard paddleboard and bodyboard we make is the sum total of years of detailed refining and testing by lifelong watermen from Peru and the USA. Our surf, SUP and bodyboards are subjected to the rigors of some of the harshest conditions and largest surf in the world. All of our surfboards for sale soft surfboards, SUPs & bodyboards are competition proven.
You will love your surfboards SUPs and stand up paddle boards by LIQUID SHREDDER Softboards ! We carry a complete range of low cost, high value soft surfboards featuring funshapes, short boards, fish shape surfboards, big wave guns, longboards and standup paddle surfboards, SUP paddles and accessories. Our soft top surfboards are inexpensive but not cheap surfboards. Buy surfboards online that range from 4'2" up to 14ft soft stand up paddleboards SUP and soft windsurfer boards. Our Peruvian Soft Surfboards and Stand up Paddle Board are NOT inflatable SUP, they are real, rigid stand-up paddle boards with dual aluminum stringers. A full line of water safety lifeguard rescue equipment includes rescue surf boards, pwc jetski rescue sleds (tow in) and lifeguard rescue can buoys. All these Original Liquid Shredder Models are Made in Peru. We also make an economy Foam Special Edition line (FSE) traditional Heat laminated foamies in both softboards and SUPs. The Liquid Shredder Soft Surfboards have tough plastic screws that won't get rusty. It doesn't matter what isle, channel island, point, jetty or sand grain beach you surf, Liquid Shredder is the best choice for you. Fire one up and wave blast the surface, our surfboards are swell.
Liquid Shredder
Liquid Shredder buy online SUPs surfboards standup paddleboards softboards surf lifeguard water safety search and rescue PWC towable Jetski Sleds A full selection of SUP and surfboards for kids beginners plus high performance competition tested surfboards and paddleboards for every skill level Buy surfboards and SUPs online
Liquid Shredder Surf and Paddle Board News