LS SUPs for Touring & Fitness
Liquid Shredder
Mega Sale! Up to 25% Off Plus Discount Codes & Free Ground Shipping USA 48 on Orders $50+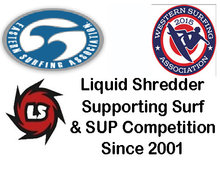 6 Months Same As Cash Financing!
Buy Liquid Shredder Surfboards, SUP Paddleboards, Skimboards and Bodyboards Online with Credit Card or PayPal. Huge Savings using a surfboard discount coupon or a SUP Stand up Paddleboard discount coupons on qualifying purchases. Discount coupon codes are available for most purchases of surfboards, bodyboard, skimboards, SUP Stand Up Paddle Boards and accessories for a combined total of $199 or more.
Since 1999 Liquid Shredder has made the best surfboards for beginners, intermediate and even competitive surfers. Beginning in 2004 LS has made some of the best SUP Stand Up Paddleboards for beginners, intermediate and even competitive SUP paddlers and SUP Surfers.
When you purchase Liquid Shredder softboards, surfboards, SUP paddleboards, bodyboards, skimboards or Fiberglass standup paddleboards online you get our commitment, as folks who live to be in the water, to offer surfboards and SUPs we use ourselves. So, for kids beginners or experienced surf competitors, we have your surfboard paddleboards and bodyboards.
Every surfboard, paddle board and body board we make is the sum total of years of detailed refining and testing by lifelong watermen from the USA, Peru and other countries. Our surfboards, SUP paddle boards, skim boards and body boards are subjected to the rigors of some of the harshest conditions and largest surf in the world. All of our surfboards for sale, our soft surfboards, SUPs & bodyboards are competition proven.
Original Liquid Shredder Patented boards are Made in Peru, Where Surfing Was Invented.
Over 3500 Years ago, SUP Surfing was widespread on the Pacific Coast of South America. Designed by Native American, worshipers of the Sun Disc, the "Sea Pony Made of Reeds" was used for sport and fishing. The Reed Pony was depicted in ceremonial artistic ceramics dated back to 1500 BCE. In 2016 a delegation from Peru went to Crescent Head Beach, Australia to construct and demonstrate these early Surfing SUP techniques.
Click the video below to see "Caballito de Totora" the first SUP / Surf Wave Riding Vehicle in action. Go Full Screen and Enjoy!
Wouldn't You Like To Be A Shredder Too? Join The Liquid Shredder Revolution!
Liquid Shredder Surf and Paddle Board News
Join The Liquid Shredder Revolution!
Liquid Shredder
Liquid Shredder buy online SUPs surfboards standup paddleboards softboards surf lifeguard water safety search and rescue PWC towable Jetski Sleds A full selection of SUP and surfboards for kids beginners plus high performance competition tested surfboards and paddleboards for every skill level Buy surfboards and SUPs online